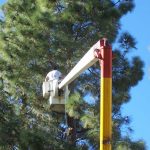 Are you in need of professional tree services in Bentonville, AR? Look no further! At Superior Tree Service of NW Arkansas, we take pride in providing top-notch tree services that meet all your needs. With our expertise, dedication, and commitment to customer satisfaction, we are the perfect choice for all your tree service requirements.
In this article, we will discuss why our company stands out among the competition and why you should choose us for all your tree service needs.
Why Choose Us
Experience and Expertise
Our company boasts a team of highly skilled and experienced professionals who are well-versed in all aspects of tree care. We have been serving our community for many years, gaining valuable experience along the way. Our experts are knowledgeable about different tree species, diseases, and pests, ensuring that your trees receive the highest level of care.
Comprehensive Range of Services
We offer a wide array of tree services to cater to all your needs. Whether you require tree trimming, tree removal, stump grinding, or emergency tree services, our company has got you covered. Our team utilizes the latest equipment and techniques to ensure efficient and effective tree care.
Safety First
Safety is our utmost priority, and we strictly adhere to industry safety standards. Our professionals are trained in the proper use of equipment and techniques to minimize any risks associated with tree services. We take all necessary precautions to protect your property and ensure the safety of both our team and your loved ones.
Customer Satisfaction
We understand the importance of customer satisfaction and strive to exceed your expectations. Our friendly and professional staff are dedicated to providing excellent customer service throughout the entire tree service process. We listen to your needs, address your concerns, and work closely with you to achieve the desired results.
Competitive Pricing
We believe in providing exceptional tree services at affordable prices. Our company offers competitive pricing options without compromising on the quality of our work. We provide detailed quotes upfront, ensuring transparency in all financial matters.
When it comes to tree services, Superior Tree Service of NW Arkansas stands out as the ideal choice. With our experienced team, comprehensive range of services, commitment to safety, focus on customer satisfaction, and competitive pricing, we are confident in our ability to meet and exceed your expectations. Don't settle for anything less than the best when it comes to your tree care needs. Choose our tree service company for your Bentonville AR tree needs, and experience the difference firsthand. Contact us today to schedule a consultation.