Commercial tree service is just one of the things our business provides. Since we have been in the business so long, we have grown to be able to accommodate both residential customers, as well as business owners. We offer many services to our commercial clients that can help them enhance the exterior of their business in numerous ways. We are licensed, insured and bonded so we are also familiar with any regulations or codes that may come into play when servicing trees in the business environment.
We would love to be your
commercial tree service
provider
Give us a call today at 479-361-0604 for your free consultation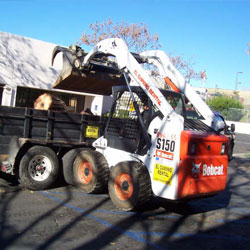 Our company's attention to detail gives us the ability to retain our customers for repeat business year after year. We have many satisfied clients in the area and we are sure, if given the chance, we can make you happy too.
All of our employees are hand-picked for the expertise and high level of resourcefulness. You can be sure that all of our crew members are highly trained and can deal with any situation that is thrown at them.
Remember, we always offer free consultations and estimates for our commercial tree service clients, as well as our residential ones as well.
We offer a wide array of products and services.
The following are just some of the commercial needs we can assist with:
Tree Pruning
Tree Removal
Stump Grinding
Arborist Services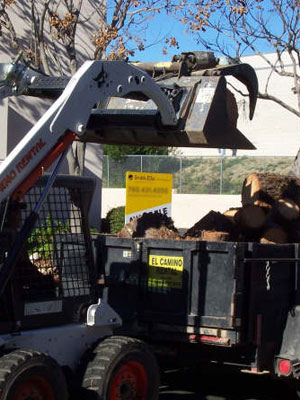 Tree pruning
One of the easiest and most cost effective commercial tree services we offer is tree pruning. If you have a few trees or a mixture of plants and shrubs, we can do the job efficiently. Our high level of experience allows us to employ different pruning techniques for different situations. We can assure you that you will be pleased with the overall appearance and health of your landscaping when we are finished. We have a proven track record in pruning and landscaping duties.
Tree removal
Tree removal may seem to be a difficult commercial tree service to handle, but it does not have to be. Our company has all of the necessary equipment to remove dead, decaying or unwanted trees in a safe and capable manner. We recognize that removing a tree is not just a job for a chainsaw and the yelling of "Timber!" It takes great care and experience to bring down the tree the correct way, as to avoid damage to your building or endangering people in the area.
Stump grinding
When you hire our commercial tree service to cut down a tree, there is always the matter of the stump afterwards. Leaving the stump in its current location can cause safety hazards and can leave the tree bottom vulnerable to parasites and fungus overgrowth. We also have the equipment necessary to grind the stump and remove it safely and quickly. This type of service is a necessity after tree removal.
Arborist services
The owner of our company is a certified arborist and is qualified to perform arborist duties. Whether you need a comprehensive arborist report for personal use or for certain projects that require legal permits, we can help with both. Arborists are also trained to help you, as a commercial tree service customer, to inspect your trees' health and maintain their well-being in the future as well.
For specialized commercial tree service
Call us as soon as possible for your free estimate at 479-361-0604
Contact us for commercial tree service in Springdale AR and the surrounding areas.