Emergency tree service can be a need that is hard to fill. Fortunately, our company can help. Perhaps you have a tree in your yard that has been struck by lightning – we can accommodate your needs. Our company prides itself on being available for any emergences that may arise at a customer's home or business. Whenever possible we will come out and help with your issue as soon as possible.
If you are in need of
emergency tree service
Call us as soon as you can for a free estimate at 479-361-0604
Our company has extensive years of experience in all aspects of tree services. Here are a few advantages to hiring us for your needs:
We have highly skilled, well trained and competent employees that are always ready, alert and willing to help. We only hire crew members that excel in their chosen trade.
Our company has strong ties to the community. We are locally owned and operated so you will always be able to deal with us face to face and not have to worry about being seen as a paycheck instead of a person.
We always offer complete free estimates on all emergency tree service as well as other residential and commercial jobs as well. We are always happy to talk to you about whatever needs we can help you with.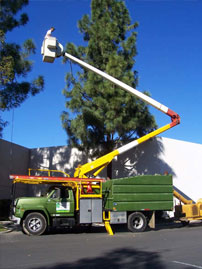 The need for emergency tree service can strike at any time. Severe weather conditions can have negative effects on your family's home and landscaping. Heavy rains and thunderstorms can cause breakage of tree limbs. Lightning can strike the tree, forcing branches off or even cutting the tree in half. Strong wind gusts can also cause tree damage and limbs and branches to be torn from trees. While all of these situations can be unfortunate and even scary, we are always here to assist you with this type of emergency tree service. Our company has the manpower, equipment and knowledge to handle all of these problems accordingly and you can consistently count on us to be there for you in emergency situations. We provide emergency tree service for single family homeowners, in addition to corporations and business owners. We have all of the high end equipment and cranes that are needed to service office building environments in addition to residential neighborhoods.
In addition to emergency tree service, our organization offers many more services. We handle non-emergency needs such as tree pruning and trimming, lacing and disease prevention to keep your trees as healthy as they can be. For your convenience, we also have bilingual employees for our Spanish speaking customers. When you call us for any services – whether it is in an emergency or just to prune some shrubs, we take the job seriously. We will come out to your property to assess the situation, evaluate any issues, come up with solutions and then discuss your options with you. We want our customers to be clear on everything that we offer and want them to understand all of the choices available to them. We also make every effort to provide affordable solutions for your needs as we make a concentrated attempt to stay competitive in the industry. We are sure that if given the chance, we can win your business and forge a great customer-contractor relationship.
If you need timely emergency tree service
Please call us promptly for a free estimate at 479-361-0604
We offer emergency tree service in Springdale AR and the surrounding areas.